Get the mobiles and mobile contracts that work for your business
CYBERMO has more than 15 years experience providing business mobile solutions and understand that every business and every user has different requirements. This is why we offer bespoke, tailored solutions that specifically fit your usage and working practices. As a totally independent provider working with the three major UK networks, we offer impartial advice on how to get the best value from your mobile phone contract and chosen devices.

Our comprehensive initial and ongoing bill analysis and proactive account management means we guarantee to reduce your mobile spend. Our expertise on the best devices to use will help boost employee productivity and because you deal with us and not the carrier, your customer experience will improve immeasurably.
24 Hour replacement of faulty Android handsets
We know how critical your mobile phone is for the running of your business, so with our 24hr swap out service we will replace faulty SIM-free Android handsets within 24 hours for the entirety of your 24 month warranty period at no extra cost.

As well as the standard secure remote support offered by most business mobile suppliers, our customers also receive on-site deployment and support from our experienced team if required.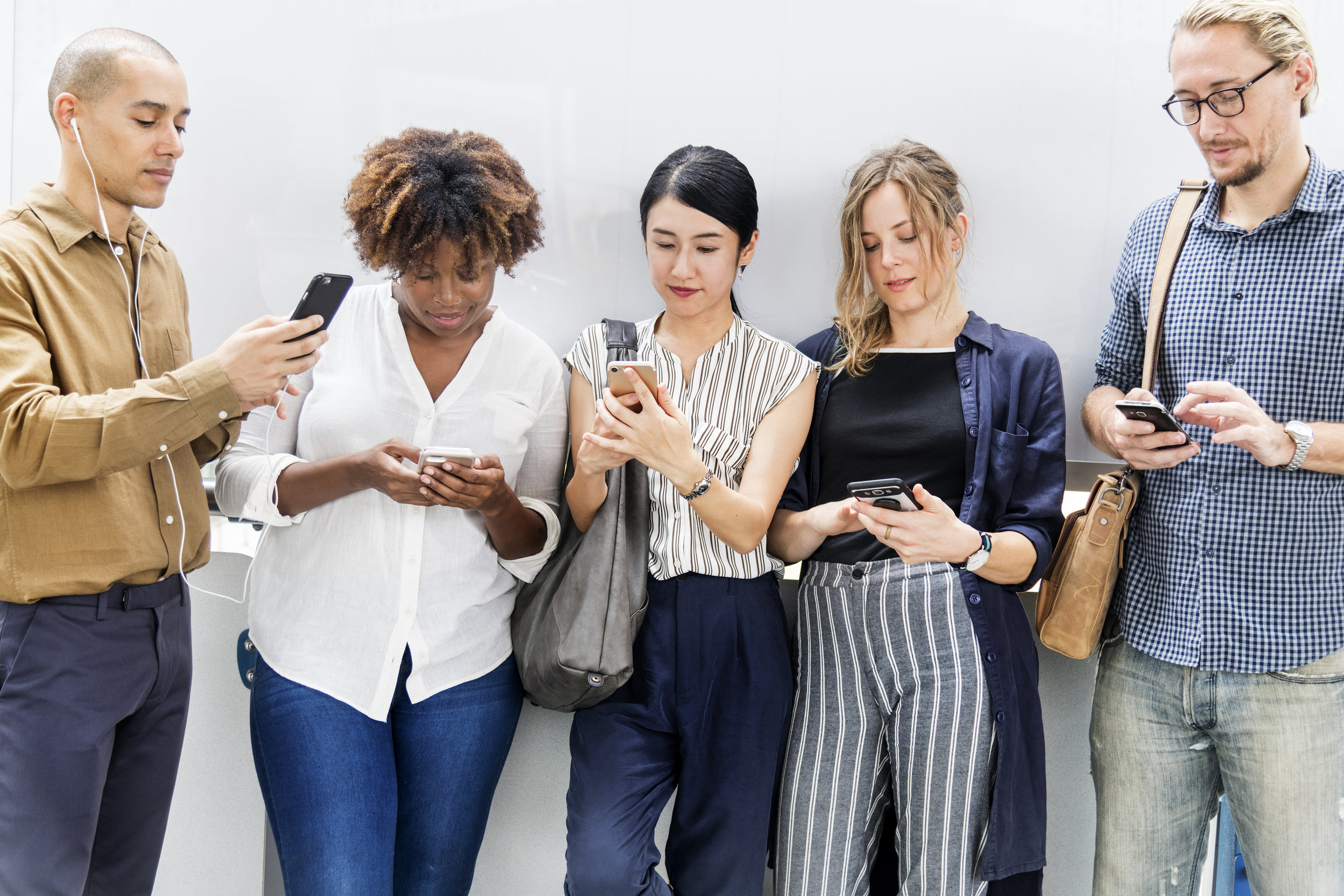 Direct & Personal customer service
By choosing CYBERMO for your business mobiles, you'll benefit from unrivalled customer service. No matter which network you choose, you'll always deal with us directly via your dedicated account manager who really knows your account.
Why customers love our mobile services
• Provider of all 3 main UK networks – O2, EE & Vodafone.
• Try before you buy. We are confident that you will enjoy working with us and as such offer a 3 month trial period.
• Flexibility to cancel up to 10% of your numbers without penalty - great if numbers are no longer needed throughout the contract.
• 5 Star rating on customer review site www.trustpilot.co.uk
• Ability to increase and decrease your data allowance monthly to suit your business requirements.
• Replace numbers for just a one-off charge of £50 – perfect for users who leave the company and want to take their numbers with them.
• Coterminous contracts available – if you add numbers during the contract they will have the same contract end date as the others.
Mobile business solutions
At Cybermo, we offer a range of innovative mobile business solutions, including:

Mobile messaging service
Replace your traditional bulk marketing message platforms with our powerful, intelligent cloud-based business SMS messaging platform.
Why is Mobile Marketing the way forward?
97.5% of SMS messages are read within 5 seconds of being received.

Mobile response rates are 4 times higher than other direct marketing mediums.

Customers prefer to receive promotions by SMS according to research by the Direct Marketing Association.
From individual messaging to large scale targeted campaigns, we've got it covered. This cloud-based SMS marketing and analytics platform helps businesses increase customer engagement and return-on-investment with targeted SMS messaging.
Mobile Communications Recording
More and more business transactions are being conducted on mobile devices and organisations are starting to realise that many calls are slipping through the net as workers turn to their mobiles as their communications tool of choice.
With CYBERMO Mobile Communications Recording Solutions capture and record not only voice calls but voicemail, texts and instant messages sent to and from mobile devices.
This breakthrough solution makes sure businesses can diminish risk, improve transparency, meet their regulatory requirements and reduce international call charges.
Key features:
Captures all mobile communication traffic – voice, SMS & IM

Compatible with any iOS, Android, Blackberry or Windows Handset.

No extra hardware required, just use the native dialer.

Use with any network, anywhere in the world.